CS:GO Betting – Learn How to Call the Shots
An all-time favourite to many, CS:GO ages, if at all, surprisingly well. The game just doesn't get old. It came forth from the local PC clubs only to become a benchmark for tournament play. The game has evolved dramatically during the years and has won over the hearts of millions of fans.
Despite hinting at violent behavior, the first-person shooter remains arguably the most played computer game by people of all age. It may seem like we're dishing out the superlatives a little too early but in fact, we are speaking strictly by the numbers.
One of the major selling points of CS:GO betting are the extensive markets, tailored after the game specifics. Where to find and how to bet on such markets will be the main subject of this review. We'll divulge the top tips and tricks that will better your CS:GO betting literacy on the instant. Regardless of the level of fandom, you ought to get up to speed in no time.
How to Bet on CS:GO – Dos and Don'ts
The most seasoned of punters never mix business with pleasure, so should you. One of the mistakes recreational players make all the time is to let their personal preferences and taste dictate their decision making. Try to be objective and learn from your mistakes as you go.
CS:GO betting is infused with nerve-racking moments, which could cause you to crumble at the heights of the pressure. If you can't stomach it, step out, take a breather and come back with a clear mind, professional players do the same.
Do your homework. Research is the one thing you can't give short shrift to. Good predictions necessitate good preparation, more so in a game of split-second decisions. When all is said and done you'll see that the extra footwork pays off.
Placing bets also demands nerves of steel, In-Play in particular, because of the dynamically changing odds. Also, just like other sports wagers, CS:GO bets can't be undone, so don't lose focus before hitting the Place Bet button.
Types of Betting Lines
First, do not be surprised if the smaller tournaments don't encompass as much wagering lines as you'd like or if one or more of your favourite ones are missing. A staple element of sports betting, Match Winner is a must for every sportsbook and almost surely will be available. Most of the time, this will be your first and last stop.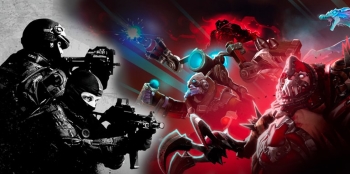 Operators that have distinguished themselves as CS:GO experts would usually provide lines such as number of Headshots and Kills, Highest Average Damage etc. When betting on a big tourney, there will be two main avenues to explore betting-wise. The bookies would put the aforesaid in the context of single rounds or the entire tournament. It's then up to you to decide whether your prediction will hold up over a longer or shorter time span. Thus, you should be able to wager on the average values or number of all crucial components of the game for the round, match or tournament.
A good place to start is the group stage. At this stage, the most logical line you could focus on is simply trying to predict the stage winner. It will help you tremendously if you have a good idea which team possesses front-runner qualities. Along the same line of thinking you could try to predict the outright winner.
The markets scheme for the big events will typically be designed so that not only binary wagers are present such as winner/ loser, but also eccentric betting lines like Tournament Most/ Least Played Map. We just framed out the underlying types of possible bets, but there could be many others or combinations of what was mentioned depending on the sportsbook.
Though Tactical, CS:GO is Very Comprehensible for Punters
The game is running on the infamous Source engine, which can make the graphics of bookies' virtual sports look like paper mache. CS:GO's photorealism is not just the cherry on top, it makes the action easy to follow and understand.
Dota, CS:GO, LoL and more
In-Play Betting
Licensed by CGC
Minimum deposit: $10
Accepting US players
$250 Welcome Bonus
Complimenting the beautiful graphics are the HD live streams you could find on Twitch. This means that you don't have to pay to watch nor rely on the operator to provide you with third party links. Moreover, you get to benefit in full measure from the live commentary and camera work of the observers/casters.
As we indicated earlier, the CS:GO battles are a full-blown show with host, commentators, analysts and interviewers who not only build up the anticipation but also provide important information about the teams. With this ace up your sleeve, your live bets become so much more efficacious.
However spectacular it may be, the action is very straightforward and easy to interpret. The primary goal is very simple – to wipe out the opposing team. There's only one deviation possible and it comes into play only if a bomb is planted by the team representing the terrorists. By and large, rarely can we see problematic scenarios in which your wager could be voided.
CS:GO Betting with Skins
There are many legit-looking sites that give you the privilege to gamble with your CS:GO skins. Currently, this is not a wide-spread phenomenon, hence it's hard to compare markets and the whole thing is not well-regulated yet. Most of the sites that offer this service were not intended to let you withdraw money but rather invest them back in more skins. Additionally, those sites emerged just recently and they lack the necessary traction to place their credibility on record.
Howbeit, you could take your spare skins for a spin and play quite the entertaining casino-style games to kill some time but doing it as your main activity we think is not worth it. On the whole, there's a big question mark hanging over the correctness of the sites that are dealing in skin betting. This is why, we as sensible punters, can't, at least for now, suggest any prominent skin betting websites.
CS:GO Betting on the DreamHack Masters Specials
Tournaments of this caliber are a reserved place for the elite in the Counter-Strike community, which explains why the bar is set so high on the qualification requirements. Upping the antes so high, first of all, guarantees there will be no passengers or pacemakers so to speak. All teams are in for the win and ought to be fairly evenly matched. At first glance, it may seem like it's anyone's guess who will win the title but of course, there are some tells that the sensible punters leverage to make up their mind.
One of the major tourneys to cap off the thrilling seasons, DreamHack Masters Specials has a befitting prize pool and popularity. It takes place in the middle of the summer and stays topmost in the agenda of any eSports fan. Logically enough, it showcases the game in its finest, making it an invaluable competition to bet on. If you feel determined to have a flutter on a quality Counter Strike Global Offensive competition you are highly likely to strike gold with this one.
CS:GO and the Olympics
Selling the idea of blowing heads off for fun to the world's largest forum that promotes peace and equality isn't exactly the easiest thing to do. As Thomas Bach put it in an interview with the South China Morning Post, it would go against the core values of the Olympics. Indeed, this first person shooter is very graphical, there's no denying, but isn't this exactly what the fans want? Although Counter Strike deserves a stage of epic proportions it does not bear the spirit of unity.
We hate to break it to you, but the idea of a first-person shooter making it to the Olympics stage is just make-believe. If we are to believe what spokesman Thomas Bach said (and why wouldn't we?) the chances that Counter-Strike Global Offensive could become part Olympic history are looking very slim.
Wrap-Up
CS:GO betting is in a league of its own. It's a wholesome experience, that ties up perfectly with the spirit of the game. Weighing up the pros and cons, we find the benefits vastly outnumbering the potential drawbacks, which is the uncertainty often assigned to skin betting. But we pinpointed it as an optional way of breaking the mold, should you want to try something different for a change.

The best sportsbooks have integrated the core features like In-Play and live streaming into the Counter-Strike markets. This essentially means that you can make hay of every major or minor opportunity to lay wagers on your favourite game as they come up. CS:GO betting has come to stay and it deserves a noteworthy place in every punter's book.

Preferred Bookmakers In Your Location