eSports Betting Guide – Stay Ahead of the Game
Avid bettors like us can't help but rub hands as eSports is taking over the entertainment industry. A change like this only helps the new generation of sports bettors who have a love for gaming. Computer games are fast becoming a profitable wagering market, and we expect the upswing in popularity to continue.
You'll see it everywhere; the prime time of internet game shows is saturated with news about team Evil Geniuses and the latest patch of League of Legends. Wait, this may sound like gibberish, but in fact, we just mentioned one of the best eSports clan and arguably the most popular PC game for tournament play ever.
If we caught you unprepared, you might want to reconsider jumping into the deep with the eSports betting sites just yet. At least not until you see what we have to say. We're here to help you ease into the world of cybersports and pass on our knowledge of the industry and players. We'll share with you the intel that successful eSports bettors use to their advantage; from information about the major tournaments to the in-game specifics.
How We Rank the eSports Betting Sites
If you want to be in the black at the end of the day, you'll have to catch some good odds. The bookies, however, are not "playing for fun" either, they want to make a profit on your bets too. That's why we feel obliged to tell you that some of them use profit margins that eat away at your winnings. We don't hold a favorable view of this practice and always reflect it in our reviews and ranking.
This comes more as a piece of advice than anything else – distance yourself from unregulated esports betting sites. If it's on our top bookmakers list, then it's a licensed operator, and it's safe to deposit there. We'll briefly introduce you to what "safe" means later, but for now, you need to know that all the sites we review are strictly regulated. A license is the first thing we look for in a sportsbook.
Last but not least is reputation, a term open for interpretation nowadays. For you, a bookie with a good reputation would mean that it pays and has excellent customer support.
What's Esports? Does Anyone Have an Idea?
In recent years, the sector of online gaming has expanded astronomically – with new titles, tournaments and huge overall investments. Young, talented players who had everything to prove, took matters in hands and are now looking at a successful gaming career.
Maybe it still hasn't dawned on you how eSports came to existence? Don't worry; you are not alone. Shooting guns, magic spells, teen millionaires, are things that challenge our understanding of sports and we know it takes a while to sink in. Let's start over. eSports events are like every other competition. There are team and individual events, and the players competing are in it to win it.
The best eSports betting sites choose to feature computer game matches between professionals. The games are primarily PC titles, but fans of PS4 hits like Street Fighter V can also benefit from organized events. Regardless of the game, you choose to follow or bet on; the thrill is just as real as with popular sport.
What I need to Know before I Start Betting?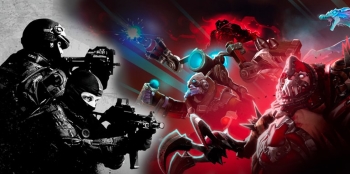 Largely speaking, the betting mechanics are the same for both markets, but the way tournaments and matches are conducted could be different. Another thing we're going to touch on is the maps – something you need to know like the palm of your hand. There's no exact science to our list of tips down below, but it will do just fine for a crash course on eSports betting specifics.
Victory Conditions for Individual Matches
By and large, the main portion of the action centers around straight win matches, that is which side will overpower its opponent. That's fine by us, but you must be aware that games in general (more so eSports games) have mods that can alter anything from mechanics to win conditions.
Another thing that's alien to most conventional sports is the "best of" format. While in sports like tennis the winner is decided in direct elimination head-to-head battles, in eSports the winner is decided in several rounds. The immediate rematch is commonplace for the sensitive bettor.
Tournament Victory Conditions
Double-elimination tournaments are a common thing in esports. Their structure consists of two brackets, one of which is the loser bracket. This is where losers from the first round continue to battle it out on equal footing with the winners. So, even if a player loses one match they still have the chance to win the whole thing – something essential when betting on eSports outrights. Even in tournament play, you must be aware of the match-format. Betting on a best of three and a best of five matches is not the same thing!
Maps – What's so Special About Them?
By "maps" in eSports we understand the surrounding landscape. That's the environment, generally speaking, where eSports matches take place. Maps affect the gameplay directly. How teams perform, the state of play, and finally – the outcome. Learn to differentiate between the commonly played maps or at least research and see how they affect team performance.
Dota, CS:GO, LoL and more
In-Play Betting
Licensed by CGC
Minimum deposit: $10
Accepting US players
$250 Welcome Bonus
eSports Gambling – Popular Games You Can Bet On
Looking for fun and engaging games played by millions? The eSports betting sites have you covered. Today's sportsbooks, although not experts in the field, boast a pretty exhaustive range of games, which makes finding odds for your favorite ones very easy.
As already mentioned, League of Legends is the most recognizable eSports title and naturally, takes center stage in the betting markets section of the best online bookies. Representing the MOBA genre, you can also find Dota2 and Heroes of the Storm. All three are not just an excellent way to pass the time, but also provide many lucrative opportunities for betting.
CS: GO is another veteran in the world of eSports betting. It's of the first-person shooter (FPS) genre and is known for the intense action. CS: GO is a round-based, tactical shooter and a common market for the best bookies. People who choose to wager on Counter-Strike matches know the teams very well and are quite experienced players themselves.
The choice is not limited to just the mentioned above games. Some honorable mentions are Hearthstone, StarCraft II, World of Tanks, Fortnite Battle Royale, Overwatch, and Call of Duty.
eSports Live Betting
Statistically, the bigger percentage of bets on eSports were placed using the In-Play facility. This comes as no surprise to us because an innovative feature like this is the perfect companion to electronic sports betting. In-Play gives you odds on your favorite games while the matches are still being played. This dynamic is very appealing to bettors in the habit of following the best of the eSports action live.
The virtual battles could be lengthy at times, and if you want to take full advantage of the twists and turn, betting live is the only way. You can ride the ups and downs in players' performance and win big. It's just a matter of predicting who'll make their move first. You can wager on a variety of eSports matches and get great value. As far as odds are concerned, they do change through the course of a game depending on which side has the upper hand.
When it comes to the variety of options, regarding the games covered live, we can confirm that all the names we mentioned in the previous section are available for in In-Play, with minor exceptions. If you want a worthwhile live betting experience, you can try one of the bookies we've already reviewed. Through the process of elimination, we've weeded out the second-rate operators so that you can pick from a premium selection of esports sportsbooks.
eSports Betting Websites – Live Streams
Twitch is dishing out streams daily, not just tournament matches but LAN matches, ladder and practice sessions. You know, everything that the true fans want to see. From a bettor's perspective, this a big plus too because betting gets a whole lot easier with a live feed, streamed directly on your computer or smart device.
YouTube too has a section dedicated to gaming. All you have to do is download the application, and you'll have quick access to a plethora of live streams featuring your favorite games. Maybe you have your hands full with work or want to relive the most exciting moments of a live stream again; you can find full-length matches on both YouTube and Twitch.
eSports Betting Sites – What Is the Bonus for New Customers?
Many of the best eSports bookies will introduce their customers to the novelty markets through a bonus. It could be a special promotion or a welcome deal, in any case, something that will stimulate members to check the eSports markets more often.
We've seen quite the few promotion schemes. Some of them hand you a free bet that could be placed on a range of pre-determined markets, and others go deeper into the folklore of gaming. The second type of bonus schemes is very engaging and remunerative at the same time. Sometimes you can unlock up to several free bets and perks per week completing simple objectives.
Besides free bets, many sportsbooks offer enhanced odds on the major eSports tournaments and insurance in case your first bet fails. The bonuses and promotions for eSports are something that raises awareness of this profitable market. Those perks are getting more creative in time.
Item Betting – What's This All About?
Items, in most cases referred to as skins, are an in-game asset that changes the visual appearance of the player's character with little to no impact on the gameplay itself. A cosmetic change you can apply to your character. It's tough to get your hands on the rare ones, those that have real collector value. That's why they can be traded for money or even wagered.
A multitude of sites offering skins betting appeared shortly after Dota2 was released. The same sites accept League of Legends and CS: GO skins as well. They let you cash in the skins you've amassed and use the money to place wagers on various eSports betting lines.
If you want to try something new, go ahead, turn some of your skins into betting money and tickle your fancy. Only on the contingency that you won't invest too much time and money in this. You can find the quality experience you're looking for in one of the sites we recommend. The reason we say that is because we can't guarantee for the legitimacy of the sites that deal in skins. You have to know that they are not well if at all, regulated.
eSports Betting Sites – Pros and Amateurs Are Welcome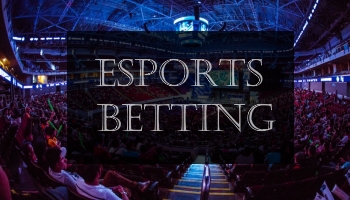 You can still earn on the side from eSports betting, even if you don't play computer games for a living. You don't have to be a professional to take full advantage of the features we discuss here. Even if you don't have a favorite game yet, you can get in on the action. Games are made to be fun, but most importantly, they are very comprehensible – it's easy to learn the ropes just by watching.
Let's not take away from the excitement to bet on a game that you understand and play yourself. You can start playing at any time – most games of the eSports category are free to play. The learning curve usually is very favorable for new players – you'll become a savvy eSports bettor in no time.
It's true that every little bit of first-hand experience helps. Learn as much as you can about the games that interest you, but don't get overly concerned with your expertise. It doesn't take years of experience to be successful in eSports betting.
Are You Stuck? – Try Prop Bets
There sure are many games to pick from, but the betting lines are just as diverse. A typical example of this is the numerous prop bets circulating the best eSports betting sites. Not just who wins but by what margins, which map will be selected and many more challenging questions in the form of betting lines will keep you on the edge of your seat from start to finish. Attention to details pays off! You can bet on the most ridiculous proposition and still turn a profit.
There are many peculiarities about eSports that make them the perfect market to try out new wager types and above all, have a great time.
eSports Betting Apps
Dota, CS:GO, LoL and more
In-Play Betting
Mobile App
Minimum deposit: $5
Licensed by UKGC
$20 Free Bet
The Applications of this type are integrated for iOS and Android and let you bet directly from your phone or tablet. You can stream live events with a fair Wi-Fi signal or unlimited Internet traffic and place wagers play-by-play with your fingertips. You'll, practically, never miss a good opportunity because it's so easy to fish out your phone, do a fingerprint login and start betting.
A cool thing about the eSports betting apps is you can withdraw your wagers, thus avoiding unnecessary risks. Another useful upgrade is the instant notifications. You'll receive news and customized offers directly on your phone (of course they can be switched off).
In broad terms, those are the main strong points of the mobile applications for betting on eSports. One thing we forgot to mention so far is that they work exceptionally well in all respects – processing speed, security features, banking, you name it.
Even if for some reason you can't install the app of a certain sportsbook on your device, paying a quick visit to their mobile site is also a good option. The eSports bookies have some of the best mobile-friendly websites out there.
Conclusion
In many aspects, the best eSports betting sites manage to cater to the needs of bettors who are passionate gamers. Not just them though, the markets and betting lines are something that even the inexperienced can understand correctly. Pastime or a serious enterprise – it's up to you. We think that the odds are solid enough to wager on eSports daily, plus the promotions make it even more worthwhile.

The sportsbooks of this rank stay on the forefront of innovation, and this becomes obvious from the many betting features that go along with the eSports markets. Watching, wagering in-play on your mobile or home PC, all of that is available in the top eSports bookies.

All operators listed on our site offer a nice sign-up bonus, allowing you to get to grips with everything we commented on in our review. So, don't just take our word for it – try it yourself.

Preferred Bookmakers In Your Location