PayPal Betting Sites How and Why They Became the Standard
For many years PayPal has been the trailblazer for the idea of instant and secure payments. But this virtual wallet is not just a medium for fast online payments and purchases. Talking about going the extra mile, we are talking about a globally acclaimed as one of the best depositing methods for sports betting sites.
Punters around the world who don't choose to trust their money to luck keenly changed over to PayPal's system because it seemed like a groundbreaking project that holds promise. But don't get us wrong it still does, both the site and application are routinely updated, and the company has been persistently on the forefront of internet security.
"Instant" and "safe", these words get thrown around constantly when it comes to online payments, however, only a few providers can actually deliver. It looks like we are looking at a company that holds all the aces but does their product have the makings of an all-inclusive solution for bettors of all types? We'll put it to the most gruelling of tests and see if we can find a satisfying answer to the question.
How to Setup a PayPal Account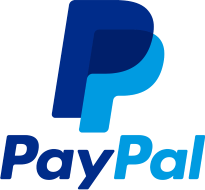 Adding a credit or debit card is not just uncomplicated, it's ridiculously easy. Not only that, right from the get-go it becomes abundantly clear that using the product is made with customer's comfort in mind. Setting- up an account Is a breeze too. Overall, if you chose to use the platform to fund a betting account, you'll be up and running in no time. It's no surprise there are so many bet sites that accept PayPal.
The registration procedure didn't leave us disappointed. We were promised a few minutes setup process and the site delivered on the pledge. We started off by providing our business e-mail, then a second page with more blanks appeared. Aside from the obvious, we were glad to choose the primary currency of our account in a small box near the bottom of the page. The third and final step is to cite your birth date and briefly mention how you intend to use the account.
What Are the Betting Sites Accepting PayPal?
It would be easier to answer which bookies don't accept PayPal because they are not that many. Without a doubt, the mass adoption of the platform is a guarantee for conformity, but at the same time it's important to take notice that PayPal only authorizes transactions to betting sites made from jurisdictions where gambling is legal. The good news is that many European countries including Austria, Belgium, Denmark, Finland, France, Germany, Greece, Ireland, Italy, Portugal, Spain, Sweden and the UK can use PayPal for betting. In the US, Nevada and New Jersey punters are also free to use the e-Wallet for their betting endeavours.
Typically, the sports betting sites that accept PayPal won't apply additional charges for depositing, yet the system will withhold 2.9% as a transaction fee upon using a credit or debit card. This isn't something to cry over, as the rate is one of the best, but still, who likes to start off with a losing hand?
List of the Best PayPal Betting Sites
Bookie
Bonus
Min. Deposit
Details
Action
Grosvenor

Rating 5/6

Odds x2 on
Your First Bet
$10

Bet & Watch UK and Irish Racing
More than 35 Markets Available
Founded: 1970

Bet

Now

Grosvenor

Review
Some Definite Advantages of PayPal That Makes it Perfect for Online Betting
First and foremost, the system protects against unauthorized transactions. In the case of a purchase or a deposit made without your consent, you can signal to the Seller Protection team and ideally they will help you get the full amount of the payment back. If you're having any doubts that PayPal is doing a great job dishing out justice, ask the sellers.
There are no such things as monthly or early termination fees and online betting sites that accept PayPal typically don't impose taxes on the transactions either, thus encouraging its use all the more. When taxing is concerned, the company has fairly transparent policies dealing with the matter, all of which you are welcome to examine at any time.
PayPal's site is mobile-ready or in other words optimized for mobile use, which is an imperative feature for betting on-the-go. Only e-mail and password will be enough to authorize payments and make deposits to your favourite bookie from a phone or a tablet.
Being globally accepted, you can get lots of mileage out of a PayPal account. It goes against the grain for betting companies nowadays not to process PayPal deposits. The e-Wallet' popularity has scaled to an extent where it became a hallmark attribute for sportsbooks that claim to be dependable. With a simple 5-minute registration, you can make hay of your account pretty much everywhere and anywhere you want to bet.
Is PayPal Safe to Use?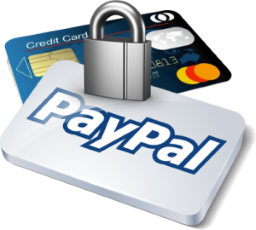 In and of itself the e-Wallet acts like a stumbling block for unlawful businesses and practices. Just because everyone is welcome to open an account doesn't mean that all can process with PayPal. So, to begin with we can rest assured that no shady individuals can deposit with PayPal into the sports betting site we're on.
PayPal went one better and has put the breaks on haphazard payment cards use over the Internet. As you may've guesed, the great thing about it is that you don't have to disclose your banking card number to all betting sites or sellers you interact with. Instead, all that sensitive data is stored on the company's impregnable servers.
While similar payment platforms can be a spurious blessing because of minor irregularities, PayPal is known to process transfers seamlessly and on the instant. "Instant" is what perks up the ears of punters these days, and what better way to profit from lightning quick payments than leaving it up to the founding father of immediate transactions to take care of that.
Can I Rely on Strong Customer Support If Anything Goes Wrong?
Unfortunately, the stellar performance of the company as a whole doesn't mean that it feels duty-bound to cater to its customer's every whim. That being said, there aren't that many jubilant customer reviews of the phone support. It turns out that their response time is completely unpredictable to say the least. A definite flaw, not befitting the league PayPal is in. And if they don't do something about this, frustrated clients will keep coming out of the woodworks to harp on about it. Without pulling the tread further, we'll present to you what you're left with as reliable source of assistance. We don't say to stay away from the company's call center, only that, if your issue is not urgent you could be better off using the knowledge base and/or the community forum. Those should do just fine for the most part, as the frequently encountered issues and their respective solutions are discussed at length there in written form.
Mobile Application for Android and iOS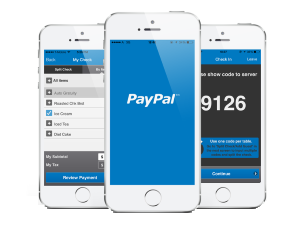 PayPal's mobile app gives you the elbow room to make immediate deposits from your smartphone or tablet. It's free to download and install, albeit a bit voluminous-looking at 275MB. There is a working version for Android and iOS. For the latter, your system has to be updated to 9.3 or a later version, while the platforms capable of running the app are iPhone, iPad and iPod touch.
The top hit introduced by the app is One Touch. It's also available on desktops, but purchasing or depositing in a dynamic environment is nearly impossible unless performed from a mobile device. What this feature does is allowing you to input your email and password in a web browser or the app and then you can literally settle any consequent payments with the push of a button.
The application keeps record of your online activity whenever you send or receive money with PayPal. Also, instant notification with transaction details will keep you in the know without even having to move a finger.
What You Should Know Before You Go
If you want to withdraw with PayPal, you have to first have made a deposit using the platform. When you choose to withdraw money to your PayPal balance, the sum will appear in your primary currency. So far so good. But here's the deal, as a next step you have to move your money to a credit/ debit card or a local bank account. For US-based customers that's not a huge challenge because they would use USD for both balances. But if you have to rely on the e-Wallet to convert one currency to another you might get unpleasantly surprised in the end. The conversion rate is not pretty at all, so if you have the opportunity, unify the currencies you use along the transactions chain.
There are certain workarounds that are worth investigating. You can try and create a non-residential account with Royal Bank of Canada, since the clients of Canadian banks are the only customers who can exploit a loophole allowing them to carry out USD to USD transfers with no fees.
PayPal Sports Betting What's the Trade Off
Even today, we have what to learn about e-wallets, with one particular now making a return in the world of sports betting. We mean none other than PayPal. The company reported over 244 million active accounts in the second quarter of 2018, striking an annual growth of 15%, since 2010 (84.3 million). Although the gambling sector makes up only a fraction of company business, it's going full steam ahead in the undertaking.
As a result, you'll most probably see the familiar PP logo as a topmost deposit method wherever it's that you bet. You ought to be on the lookout for PayPal betting sites if you want steady, instant deposits and versatility. If PayPal isn't amongst the options, chances are your sportsbook of choice might be up to no good or betting could be illegal in your country to begin with.
More Payment Methods